In an efficiently orchestrated sweep the Department of Fish & Wildlife raided the Cinemark 16 Multiplex and outfitted everyone waiting in line to see Here Comes the Boom with ear tags and radio collars. The moviegoers were captured with nets and tranquilized in their meaty hindquarters to prevent injury to themselves and others. Then game wardens from the department applied ear tags and radio collars to each specimen for tracking purposes.
Department officials projected that the new comedy from Columbia Pictures, starring Kevin James as a fat guy who for some dumb reason enters the world of MMA fighting, would attract herds of animals to theaters nationwide. Those projections turned out to be disturbingly accurate.
"The fact that it was an MMA fighting movie already had us monitoring it," said Department head Dan Ashe. "But then we found out that Kevin James was in it and we thought 'ew boy, we'd better get down there.'"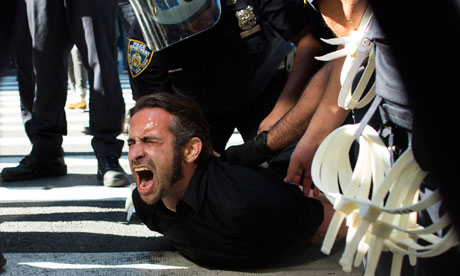 Fish & Game wardens prepare to apply a radio collar to an adult male
"We don't yet have the need, let alone the resources, to bring all of these animals into captivity," said Chief Warden Jeff Stenger. "We just want to, ya know, keep an eye on them. Watch their behavior."
"Many of these specimens could pose a threat to other populations. One of our wardens actually got bit in the calf," added Stenger. "These are highly combative and very stupid animals. So we're just taking precautions."
Department officials stressed that the ear tags and radio collars will not hurt the moviegoers and added that many of the tags and collars will come off in their natural environment, either during mating rituals or altercations with aggressive males when the new Call of Duty game comes out.
A moviegoer being released back into the wild
By Cole Moser; Science, Tech and Kevin James Correspondent
Follow @kolmozr on twitter.